Yard Services
Streamline the efficiency of your yards and products with state-of-the-art yard administration and inventory services from a reliable and experienced logistics partner. Keep track of inventory, adjust your space to suit your needs, or bring our personnel into your facilities to complete service, reduce costs, and improve efficiency. We deliver cost savings and convenience for all of your yard administration and inventory needs.
Yard Services
State-of-the-art C-TPAT certified yards
Complete service in your own facilities
Cost reductions in demurrage control, equipment flow and utilization
Zero driver conflicts
Continuous improvement KAIZEN, LEAN and SIX SIGMA
Material locations reports
Yard activity reports
24/7 Operations
Yard Inventory
Daily and monthly space rental
Computerized in and out gate controls
Yard equipment inventories by customer
Personalized reports
Automated yard activity notifications via email
Access to yard inventories via web
Yard Services Benefits
Stop experiencing delays and problems stemming from inefficiency and keep a secure eye on your yard and your cargo. Our personalized yard services take the guesswork out of what is going on with your goods and deliver concrete and accurate information and support. Plus, our services help to boost customer satisfaction and timely delivery of your cargo.

Expertise
With decades of experience in the transportation industry, our family-owned business is known for its legacy of high-quality service and continual improvement of our practices.

Efficiency
We improve equipment flow, utilization and processes so your yard accomplishes more, with less time and fewer mistakes.
Transparency
Our yard services services deliver regular reports on materials and yard activity so you always know what is happening, where problems occur, and how new solutions are working.

Reliability
We deliver a seamless supply chain by delivering reliable expertise and proven processes to transform your yard and inventory management into a productive part of your logistics process.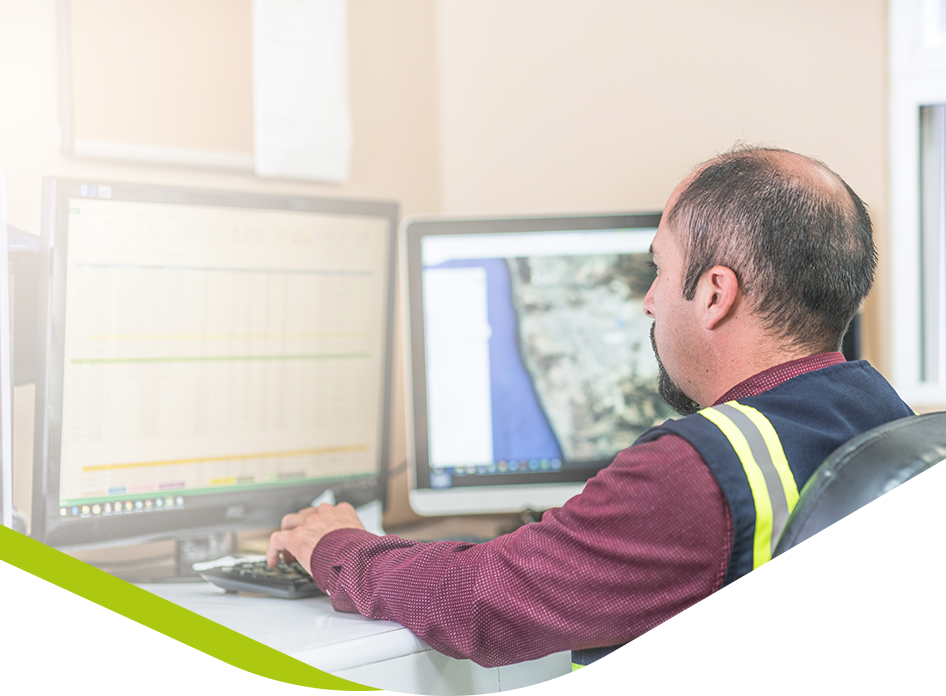 Security
Prevent damage and cargo loss with top-tier security measures. Every truck undergoes a thorough 21-point check and inspection conducted by our certified K9 unit before hitting the road. We also protect your goods with the following measures:
24/7 GPS monitoring
On-Site Yard Security Guards
Constant surveillance
With 40+ years of expertise behind us, we are equipped to safeguard your cargo from the beginning of its trip to the end. Trust our all-in-one solutions to offer security with every load.
More Solutions
Our all-in-one solution provides everything you would need to transport inventory safely and efficiently between the US and Mexico. This includes an extensive fleet of 200+ modern vehicles like flatbeds and dry vans, extensive yard support in our state-of-the-art yards, top-notch security and certified K9 sniffer dogs, in-house mechanics, and our own diesel stations.