What Does Bonded Mean in Trucking?
For a trucking company, the word 'bonded' has a lot of significance. There are regulations surrounding the trucking companies, the vehicles ('Authorized Bonded Trucking' or trucks) used by them, and the cargo being unloaded or loaded in these carriers. A bond or custom bond is one of them.
A bonded truck or Accredited Duty-Deferred Carrier is one that has received a permit from the US Customs and Border Protection (CBP) Agency to enter the US borders. Bonded trucks are also known as Licensed Customs Carriers.
A trucking company must apply for a customs bond before entering the US borders. Here is all you need to know about the term 'bonded' in trucking.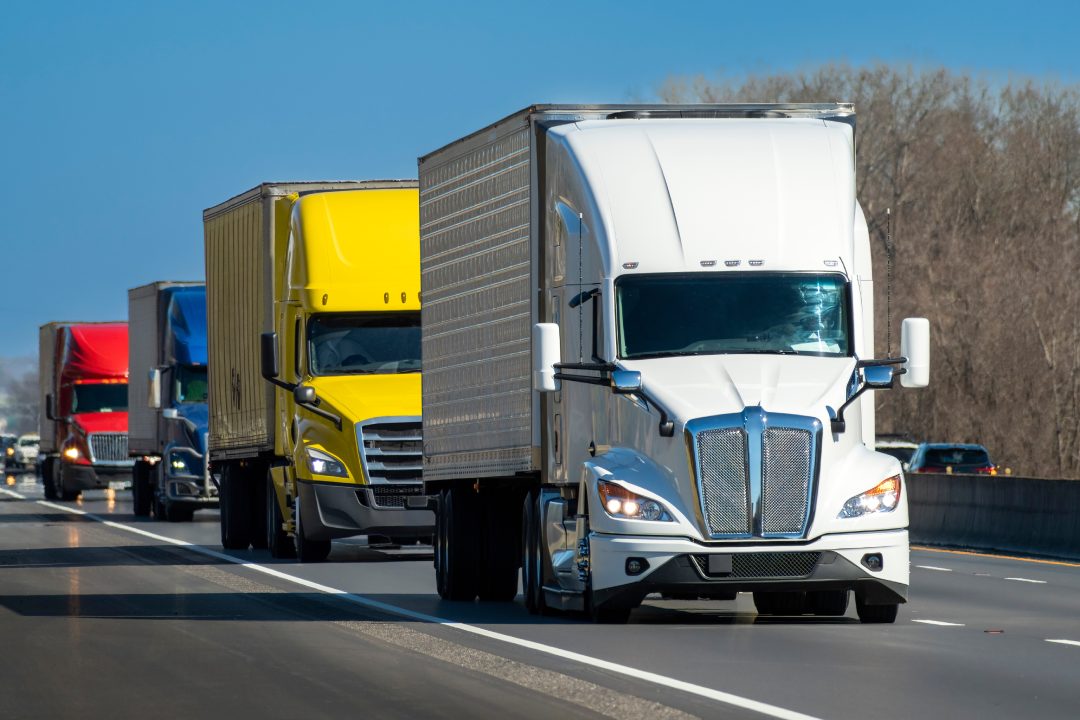 What is a Bond in Trucking?
Bonded trucking refers to a transportation service provided by carriers who have a special bond or license from the customs authority. This bond allows them to transport imported goods that have not yet cleared customs duties and taxes from a port of entry to a designated inland location.
The key benefit of using a bonded carrier is that you don't have to pay the duties and taxes upfront at the border crossing. Instead, the payment of duties can be deferred until the goods arrive at the final destination or customs warehouse, which could provide significant cash flow benefits.
In essence, a "bonded carrier" stands as a guarantor in case the duties and taxes are not paid on the imported goods, meaning they operate under strict regulations and hold high-security measures.
A bond or custom bond is a kind of permit obtained through a licensed surety. Such surety should be licensed under the US Department of Treasury. One can also obtain custom bonds from licensed custom brokers. These brokers also act as agents for sureties.
This document serves as proof that all the customs duties, fines, and taxes associated with transported freight are fulfilled upon entry into the US borders. It also guarantees compliance with the rules and regulations governing the transportation and import of goods within the country.
Below are some of the scenarios in which you can opt for Federally Bonded Freight Transportation services:
Import of goods
A customs bond or bonded carrier is needed when goods are to be imported into the US. A bonded carrier ensures the US government will receive all the rightful fees, fines, and customs duties for the goods that entered the US.
In-transit goods
In-transit goods are those that are not intended to be sold in the country of the point of arrival. You can utilize a bonded carrier moving in-transit goods from the point of departure to the point of destination. For instance, when goods are moving from Canada to Mexico or vice versa via the US, the goods are said to be in transit in the US. An immediate transportation bond (IT) bond is also needed for such situations.
To transport 'bonded' cargo
You can also use Duty-Insured Shipping for transporting 'bonded' cargo. It is a type of cargo that is also subjected to import duties, fines, or taxes. Such goods remain under customs control until the required duties and fines are paid.
Goods transported from the port of entry
Any goods that enter the inland US from the port of entry to further move towards the point of destination also require a bonded carrier.
Differences Between Bonded Carriers And Non-Bonded Carriers
A licensed duty bonded carrier has the right to travel across international borders. There are three situations in which you need a bonded carrier:
When the goods are moving from Canada to Mexico via the US.
When the goods need to be moved internationally from Mexico to Canada via the US.
When goods are in transit via the US, wherein the US is neither the point of departure nor the point of destination.
A bonded carrier has the permit to travel internationally without being stopped by customs. On the other hand, a non-bonded carrier does not enjoy such a benefit. A non-bonded carrier has to drop the shipment at the first point of arrival. This makes transporting the goods complicated and takes more time.
A custom-bonded carrier has comparatively smoother sailing as they are not stopped at multiple entry points to prove their identity. Such carriers easily enter US territory due to the customs bond.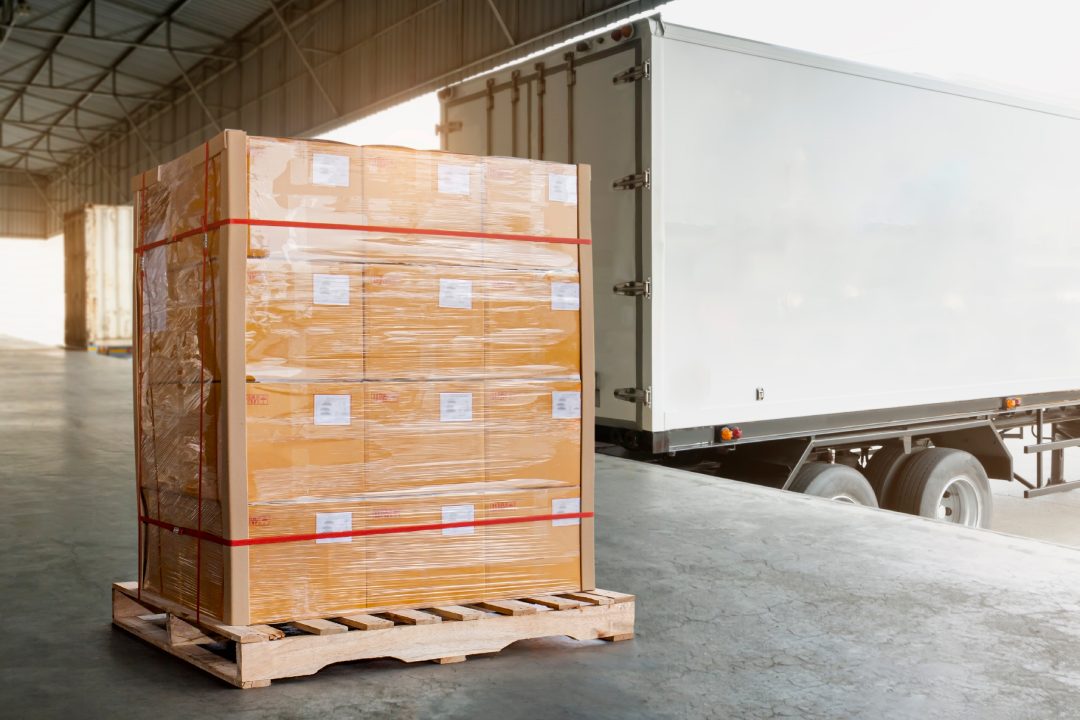 Types Of Truckloads Permitted in Bonded Carriers
Some of the permitted truckloads that a bonded carrier can carry include:
Full Truckload (FTL): It can be a truck trailer or container fully occupied with a freight shipment of a single shipper. If you have sufficient goods to fill the entire truck space, you can use a bonded full truckload.
Partial Truckload (PTL): A partial truckload refers to another shipment category. Such a shipment falls between a full truckload (FTL) and a less-than-truckload (LTL). In PTL, the volume of goods utilizes only a part of the truck trailer and is thus less expensive to transport than FTLs. Such goods are also eligible to be transported via a bonded carrier.
Less than truckload (LTL): If the goods transported by the shipper aren't enough to utilize the entire space of the carrier, a less-than-truckload carrier is used. It is used by multiple shippers at the same time to transport their shipments on the same truck. The truck trailer acts as a sharing truck rather than a dedicated truck.
Flatbeds: Flatbeds are trucks with no roof or sides. They are completely open with a flatbed, usually used to transport heavy and oversized cargo like cars. They can also be eligible to act as a bonded carrier.
Dry vans: Dry vans can also be used as bonded carriers. These are enclosed trailers that are used for the transportation of general goods.
Rules And Regulations to Be Followed by Bonded Trucks And Carriers
There are many rules and regulations that a trucking company has to adhere to for the successful entry of a bonded truck within a US territory. Some of these requirements followed when transporting in-bond merchandise include:
Proper display of content information like commodity HTSUS number, description of merchandise, other identifying information (like enter number, visa, permit, license), quantity of cargo, container number and seal number, port of destination or port of exportation (as the case may be)
The carrier should adhere to the in-transit time when in the US. The rule states that the carrier has a maximum 30-day in-transit time to transport between US ports. The carrier or agent of the carrier should report the arrival of merchandise 48 hours before reaching the destination or port of exploration.
The in-bond merchandise should adhere to health, safety, and conservation rules. Merchandise that includes plant or plant products, prohibited articles, narcotics, other drugs, medicines, or chemicals is subject to inspection and examination.
Explosives and livestock are not to be transported through bonded carriers.
The bonded carrier should follow transfer rules when the goods are to be transferred to another conveyance, another bonded carrier, and so on.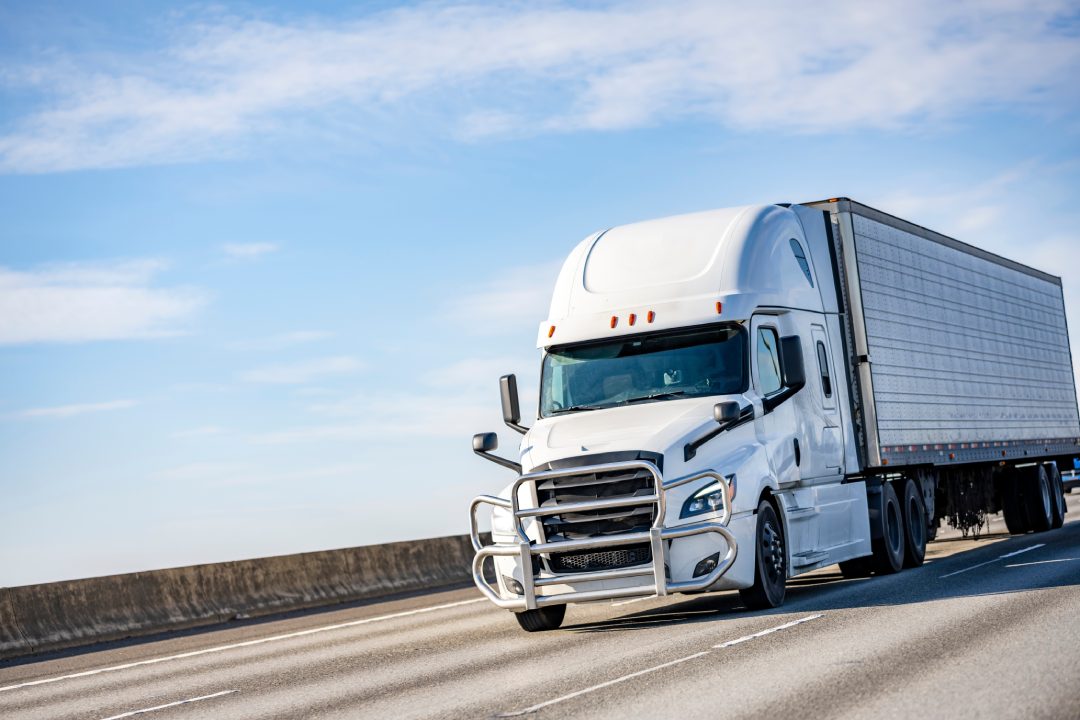 In summary
The 'bond' in trucking refers to bonded carriers. These are different from regular carriers and have the permit to transport goods internationally without upfront payment of duties, fines, and taxes. This helps in the free flow of goods from the point of departure to the point of destination across the borders without being stopped for customs checks at multiple entry and exit points.
Trucking companies need to apply for a 'custom' bond to gain the right to use bonded carriers or custom bonded carriers. It is referred to as a bond because it signifies a financial guarantee between the US government and the trucking company (or owner of the carrier or agent of the carrier).
To enable cross-border shipping flexibility, Mex-Cal Truckline provides bonded carrier services in San Diego and Tijuana. We ensure your goods are transported from Mexico to California or vice versa with fee-free customs crossings and on time. Contact us today to learn more.